Founder, CEO, Founder, Board Chairman
Business owner, Managing Director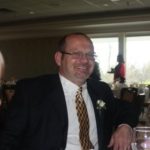 In addition to founding Moral Solutions, Martin Fessler owns and manages a successful construction company which builds custom homes, Prestige Construction Group (PCB), a company he started in 1998. His company has built well over 230 high end, custom homes. He admits that he feels a commitment to excellence. Not surprisingly, therefore, four homes PCB has built have graced the cover of a national magazine. CEO Fessler also admits to a fascination in the power of technology, leading to his founding Elite Web Tech, a software solutions company.
Having already achieved his professional goals and objectives, his energies now shift to a higher purpose; he wants to give something back. As a youth he dreamed of someday doing something great, something that would make a difference in this life, produce a major impact, leave his mark. When he conceived of the idea of harvesting the immense power of technology, using it to tackle some of society's most pressing societal problems, he realized that this idea might just be the realization of his dream to someday doing something great that would make the world a better place, which led to his founding Moral Solutions, really a Mission of the Heart. CEO Fessler envisions Moral Solutions as his living legacy, his special gift to society, his contribution to making the world a better place; he wants to affect a change. Realizing his own mortality, he wants to begin work on development of a cause which he expects will become his living legacy; Moral Solutions. He wants Moral Solutions to be more than a charity, he wants it to be a solution to some of society's most pressing problems.
Instead of simply working hard, gifting to support non-profits that are addressing a variety of social problems, he wants to direct the power of technology to assail some of society's most pressing social problems. He wants to work alongside other nonprofits, other approaches, and approach intractable social problems from a new angle, harvesting the power of technology to defeat them, or at least minimize them. He wants software solutions developed by Moral Solutions to deliver a powerful, if not fatal blow to intractable, pressing, social problems that plague our society, problems such as: Drunk Driving; hunger; child abuse, assault/sexual assault, etc…
CEO Fessler wants all of the good that Moral Solutions and the software solutions it produces, also all of the support Moral Solutions plans to provide other community organizations which target the same causes, now and in the future, to be his legacy. Last Call is now ready for release. Marketing and Distribution is slated to begin in Spring, 2020.