Last Call's mission is to provide a proactive app that helps users obtain the safest and quickest solution to getting a safe ride home. This app is designed to network family, friends, and other connections in times of need.
Last Call is a mobile app solution that facilitates safe rides home for users that are impaired in anyway.  Last Calls' main feature is designed to be initiated by the user or in some circumstances a bar owner, employee or a stranger. Last Call is an app that was built with safety and responsibility in mind.
Drunk Driving as a Social Issue
Drunk driving has been a problem in the United States since the introduction of automobiles; however, it did not become an important social issue until the 1980's. At that time the political atmosphere defined crime in terms of personal choice and individual responsibility. Drunk driving was defined as a problem located within individuals.
Last Call through the partnership with alcohol manufactures, distributors and other affiliates is providing the app free of charge to all consumers and to participating bars, taverns and restaurants provide compliance training, insurance benefits and other great perks.
As Last Call was considering the structure of our company, we thought, "This should be a very profitable mobile app. What will we do with that money? Although we felt we had the potential to be the #1 safety app in the country Last Call wanted the app and our users to be part of something greater than that.
Our Promise: While other apps and social sites strive to make millions of dollars aimed at bolstering their own financial gain, Last Call has carefully looked at similar apps that offer far less than our product. Last Call then looked at the price other apps charged for their service. Keeping in mind that safety should be affordable for everyone we then priced our app at a flat FREE rate. But Last Call was not done there.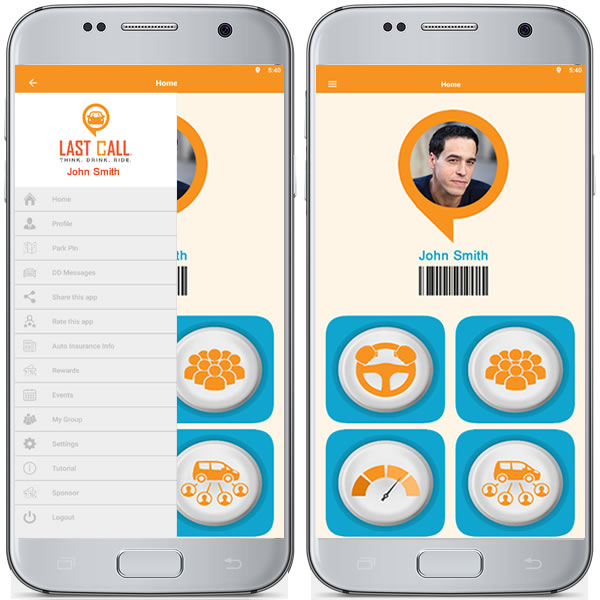 Purpose Over Profit
Last Call was designed to make a difference. Elite Web Techs, a for profit Technology company, is owned by the founder, CEO, of Moral Solutions, Martin Fessler, thoughtfully designed and developed Last Call as a public service, for the common good, Elite Web Techs solely licensed Last Call to Moral Solutions for a small fee. It is this generosity, and the generosity of our sponsors and other supporters that can turn this vision into a reality, a potentially curative solution to driving impaired.In focusing on Purpose Over Profit. Last Call pledges to work with and support charities that align with our mission of helping in the fields of Impaired Driving-Children-Veterans-Education and Hunger.
That's right. We want to lead and be part of the change that makes a difference. Last Call will not only continue to provide and improve technology in safety but with your participation we will fund the other crusaders that lead the way for change for many others that need our help.