Former Board Member
Owner/CEO of Stexley-Brake, LLC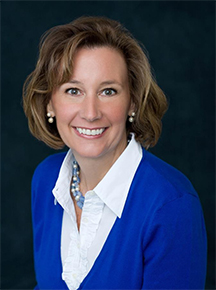 Wendy Hermann-Steele is the owner/CEO of Stexley-Brake, LLC, which designs, manufactures and distributes consumer and industrial products sold under the Tape Wrangler brand. The company also aids inventors and businesses in bringing new products to market. She is also involved in both philanthropic efforts and community projects. In Cincinnati, her former home until 2004, she was awarded the prestigious Jefferson Award for Public Service.
Steele was also previously recognized for her idea for a non-profit designed to encourage, empower women to become activists in their community through philanthropy, Impact 100, Inc. Her idea for the non-profit was that it would award transformational grants to local nonprofits to support women banding together to change lives. Since its founding in 2001, more than $2.5 million has been donated by over 5,000 women. The model has expanded to 18 other communities in the U.S; it is also being used in Australia.