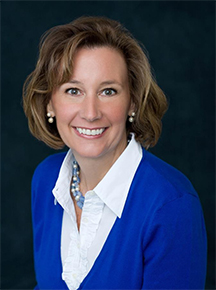 Wendy Hermann Steele of Traverse City has been awarded the prestigious Jefferson Award for Public Service in Cincinnati. Steele, who relocated to northern Michigan from Cincinnati in 2004, will travel to Washington, D.C. to represent the region at the national awards ceremony in June.
Steele was recognized for Impact 100, Inc. an idea she had for women joining together to change lives by awarding transformational grants to local nonprofits. Since its founding in 2001, more than $2.5 million has been donated and the model has expanded to 18 other U.S. communities and internationally to Australia. In total, more than $25 million has donated by more than 5,000 women.
Steele is the owner/CEO of Stexley-Brake, LLC, which designs, manufactures and distributes consumer and industrial products under the Tape Wrangler brand. The company also assists inventors and businesses bring new products to market. She is also involved in numerous community projects and philanthropic efforts.